Thank You to our generous Business Supporters!
To become a Business Member, contact: Ethan Yankura at 207-244-9242 or ethan@sealcoveautomuseum.org.
BAR HARBOR BANK & TRUST
Founded in 1887, Bar Harbor Bank & Trust is a true community bank offering a full range of financial services for individuals, families, businesses, and nonprofit organizations. Operating more than 50 locations across Maine, New Hampshire and Vermont, the bank works hard to support the unique people and culture in northern New England. The company values community service, both to raise funds for worthy causes and to foster a spirit of teamwork and a special sense of place in our communities. Employees volunteer hundreds of hours as members of local nonprofit boards, as coaches of youth teams, and as participants in community events. Seal Cove Auto Museum is honored to thank BHB&T as a key sponsor and supporter.  Learn more at:
www.barharbor.bank.com
MACHIAS SAVINGS BANK
Machias Savings Bank has been fostering long-lasting customer relationships throughout Maine since 1869. As one of the oldest and most firmly established community banks in Maine, Machias Savings Bank attributes its success to providing exceptional customer service while staying true to their small town roots. Learn more at: www.machiassavings.bank
Machias Savings Bank Vice President and Bar Harbor Branch Manager Matt Horton, at left in the museum's 1904 Knox with Curator of Collections Bill Barter, values the museum's commitment to community.
FIRST NATIONAL BANK  &                                                          FIRST NATIONAL WEALTH MANAGEMENT
First National Bank (formerly The First, N.A.), was established in 1864 and now has 16 branches along Maine's coast from Wiscasset to Calais and one inland branch in Bangor. With a strong coastal presence, the Bank is well positioned to take advantage of the mix of both new and traditional industries and the growth generally seen in Maine's coastal counties. First National Wealth Management offers services including: Trust and Estate Administration, Investment Management, Individual Retirement Accounts (IRAs) and Custody Safekeeping accounts. Learn more at: www.thefirst.com
SCENIC FLIGHTS OF ACADIA
WANDS INTERNATIONAL, LLC
WANDS International provides products for airports and airlines to make air travel a more positive and appealing experience for the traveling public. The company provides important help to the museum in support of our mission.
BAR HARBOR SAVINGS & LOAN
Though small, Bar Harbor Savings & Loan is proud to say that a large percentage of their profits are donated to local nonprofits, including the Seal Cove Auto Museum. In addition to offering both traditional and modern banking products and services, they have made the commitment to support the well-being of communities by contributing their time and talents and by financially supporting nonprofit organizations in the area. Learn more at: https://bhsla.com
BAR HARBOR (MDI) ROTARY 
The mission of the Bar Harbor (MDI) Rotary Club is to bring together a diverse group of business and professional leaders to provide humanitarian service, encourage high ethical standards in all vocations, and build goodwill and peace in the community and the world. The Club supports many area nonprofits. Learn more at: https://portal.clubrunner.ca/5539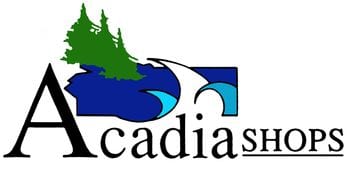 The Acadia Shops, located Mount Desert Island, Maine, offer a broad selection of quality products, from hiking boots to the best Maine Crafted products. Their primary goal is to provide a high level of service. The Acadia Shops include: The Acadia Shop, Acadia Country Store, Acadia Outdoors, Acadia Park Co., Island Trading Co., Acadia on West, and Best of Bar Harbor in Bar Harbor; and The Quietside Shop in Southwest Harbor. Learn more at: https://theacadiashops.myshopify.com
ANN'S POINT INN
A luxurious AAA four-diamond contemporary B&B on the quiet side of Mt. Desert Island, secluded and romantic yet close to beautiful Acadia National Park and the towns of Bass Harbor, Southwest Harbor and Bar Harbor, Maine.  Closed for 2020. Learn more at: https://annspoint.com
DEAD RIVER COMPANY
A family-owned company founded in 1909, Dead River Company now has over 75 years of expe
rience in the fuel oil and propane business. While their size ensures a reliable supply of petroleum products for customers, it's how they deliver their services and support their communities that matters most. Learn more at: www.deadriver.com


LIZ CUTLER ARTS
Liz Cutler is a Bar Harbor-based artist and a founding member of ArtWaves, a community art center and learning space. She has been a collaborating Artist at MDI Biological Lab through Art in Public Spaces. Learn more at:  http://lizcutler.com

ROADRUNNER AUTO TRANSPORT
A leading provider of auto transport and vehicle shipping services whose top priority is to transport your vehicle in the fastest and safest manner possible. Learn more at:  www.roadrunnerautotransport.com
BIG RENTZ
BigRentz, the nation's largest equipment rental network, is an online construction equipment rental marketplace with more than 2,500 rental partners and more than 8,500 partner locations.                              Learn more at: www.bigrentz.com
THE ZEBRA
The Zebra was started in 2012 with a single goal: to simplify insurance. And in doing so, the Zebra has become the nation's leading insurance comparison site. Learn more at: www.thezebra.com/maine-car-insurance
GORDIUS GARAGE
Owned and operated by Al Gordius, Gordius Garage is an automotive repair shop dealing in all aspects of maintenance and repairs, tires, batteries and much more. Learn more at: www.facebook.com/pg/GordiusGarage
Three Ways to Become a Business Member
The Seal Cove Auto Museum is devoted to creating community around the preservation of, and education about, the early automobile and its impact on people and society. We do this through our world-class collection of Brass Era vehicles, concerted community outreach, programs, and partnerships with other organizations. To partner with the museum, contact Executive Director Ethan Yankura (ethan@sealcoveautomuseum.org or 207-244-9242) to discuss: 
Basic Business Membership – $250 / annually
Your logo and a link to your business's website on this page
Guest passes for your staff
Sponsorships
The museum offers many programs and exhibits that benefit from community sponsors at various levels. A Sponsorship includes the benefits of a Basic Business Membership, plus:
Recognition and promotion of your business in all press and social media postings for the event, program or exhibit you sponsor
Business Adopt-An-Auto /$500 annually
Many people and organizations choose to sponsor one of the cars in the museum's collection. An Adopt-An-Auto membership includes the benefits of a Basic Business Membership, plus:
Your business's name is displayed in the museum with your adopted car all year
You and your staff get a photo with your car and your business logo 
You retain exclusive rights to be the sole sponsor of your car for a year from the date of your donation